The Account Service Bible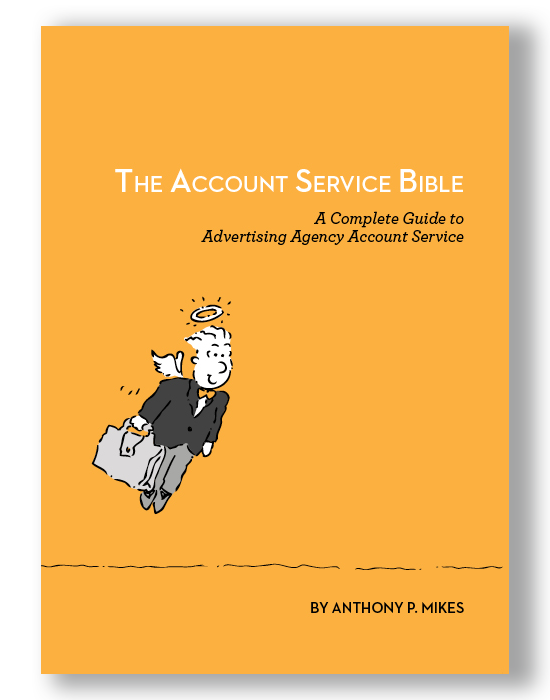 Price
Second Wind Members
$49.95
Non-members
$69.95


A Complete Guide to Advertising Agency Account Service
Client retention and satisfaction are essential to the health of your advertising agency or marketing firm. Yet ad agencies often fail to train account service people to retain—and grow—the clients they already have. This book offers a complete guide to training account service people, keeping valuable accounts, and encouraging clients to be more open to agency service.
What every AE should know
Structuring the AE's day
Nurturing client relationships
Important forms and reports
Proper scheduling techniques
Why daily contact is still essential
Hiring and compensating the ideal account executive
Account service from every angle: staying in touch through text, email, online collaboration and phone contact

…and so much more!