Aced It!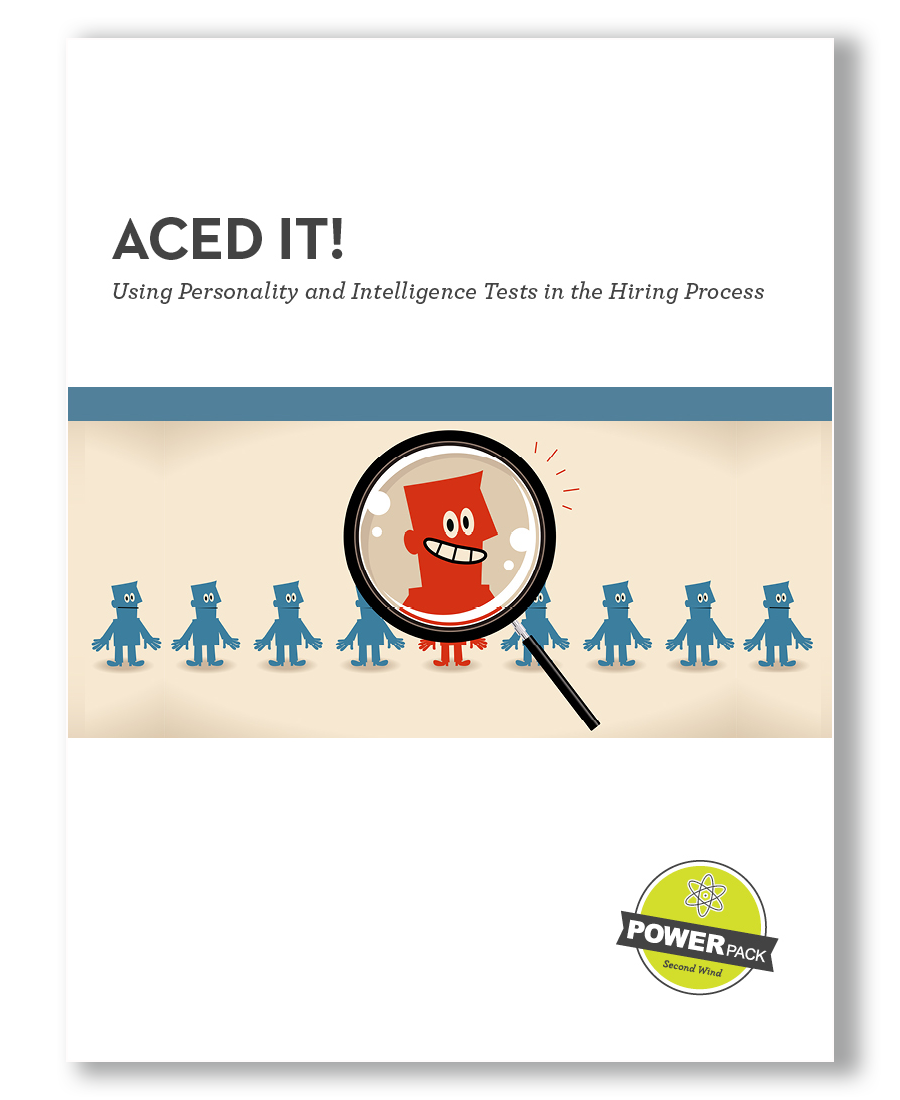 Product Details
PDF • 19 pages
Delivered via email

Price
Second Wind Members
FREE (Members must be logged in to access the POWERpacks)
Non-members
$29.99


Using Personality and Intelligence Tests in the Hiring Process
At Second Wind, we advocate testing potential new hires to winnow the wheat from the chaff. Intelligence and personality testing help to better match candidates to positions; skills testing may also be important. Testing can eliminate ill-suited candidates and reveal unsuspected "gems" during the hiring process.
Testing should occur after candidates pass a basic initial screening process. Review test results with your interview notes before conducting a final interview. Document the hiring process to avoid repercussions from litigious candidates.
Testing is a vital part of the hiring process, and can verify that your carefully prescreened and interviewed candidates have a strong potential to fulfill expectations and become contributing members of your team. Assessed objectively, test results may lead you to reconsider a candidate deemed marginal following the first face-to-face interview. You may even find a candidate not qualified for the position you advertised, but for whom you may want to create a new position!
Structured, consistent hiring procedures will greatly improve your hiring successes and help you grow your agency to new heights.