Certified Account Executive College: October
A Complete Guide to Account Service
The best course available for account service staff, this session provides methods for improving account service and retaining the accounts that are important to agency viability and growth.
Agenda:
• How to be proactive, not reactive, with clients
• Rules to keep a client happy
• The importance of listening
• Client contact reports: the most important document you create
• How to get more billings from current clients
• Potential problem areas and how to remedy them
• Good input: start jobs off on the right foot
• Organizing the daily work
• Effective ballpark estimating
• Compensation methods: project, retainer, risk/reward... and much more!
Account Planning and Strategic Planning for Smaller Agencies
The keystone of success for many of today's hot agencies is account planning. It allows them to create intuitively and deliver on-target creative to their clients. This session provides a step-by-step plan for training your account people to use account planning to service—and grow—accounts.
Agenda:
• What is account planning?
• Why account planning works and is critical to success
• The account planner's role in the agency
• Types of research and how to use them
• Putting research to work in the planning process
• Elements of a good plan
• Making it all come together... and much more!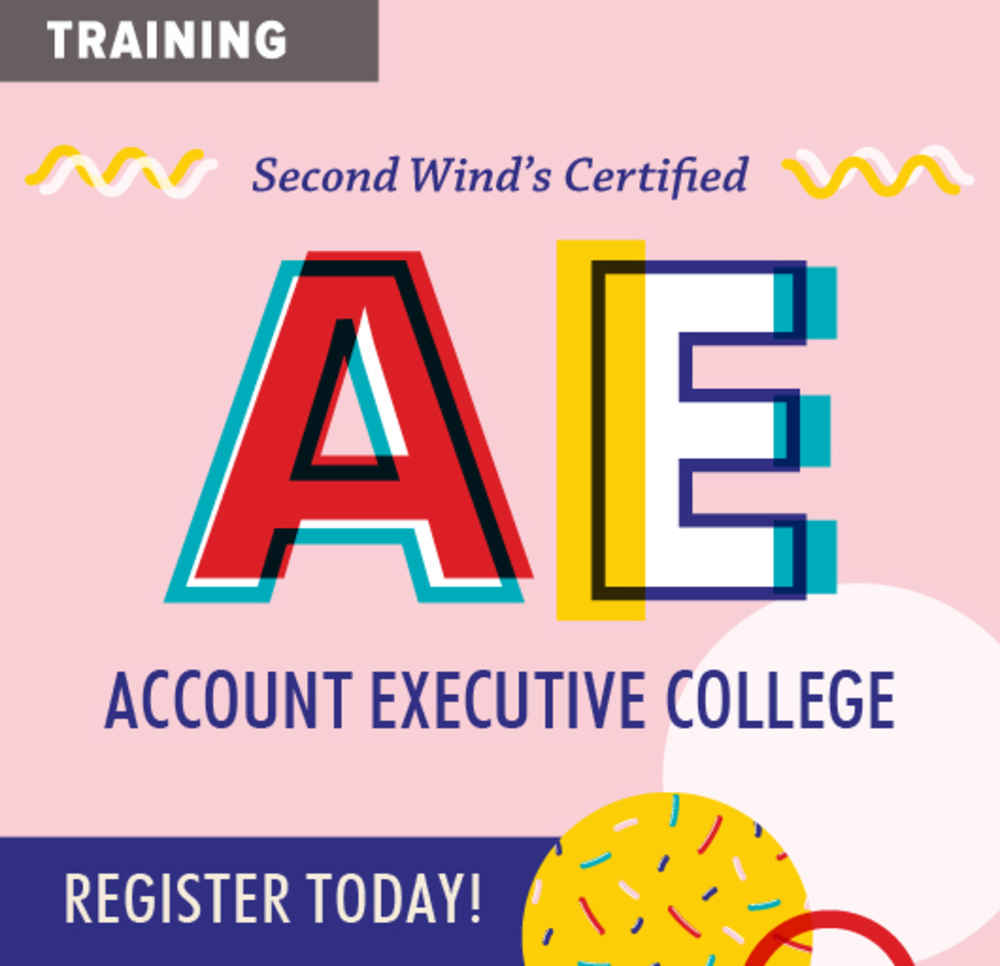 Seminar Details
October 2-3, 2018

Day 1 - 8:00 am to 4:30 pm
Day 2 - 8:00 am to 3:00 pm

Baltimore Convention Center
1 W Pratt St, Baltimore, MD 21201
Hotels near the Convention Center

For Agency Owners, Account Supervisors, Account Executives and Account Coordinators
Seminar Fee
Second Wind Members
$1,150 per person
Non Members
$1,475 per person