Choosing to Be Small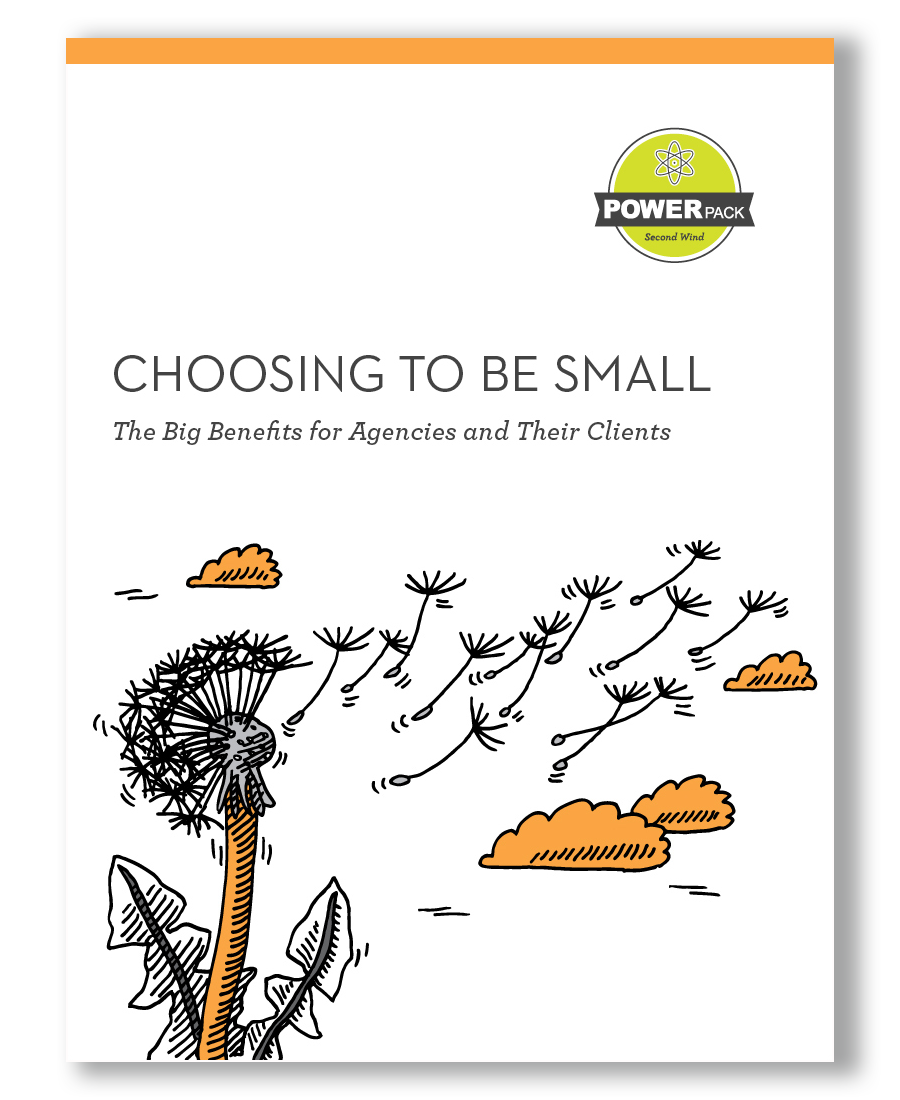 Product Details
PDF • 34 pages
Delivered via email

Price
Second Wind Members
FREE (Members must be logged in to access the POWERpacks)
Non-members
$29.99


The Big Benefits for Agencies and Their Clients
Smaller agencies really do give clients more: more attention, more time, more personal service and certainly a lot more value for the money! Certainly some clients may be lured in by the glamour of working with "Big Agency X," but that glamour may quickly wear thin in the face of less time and attention to their account.
It can be a challenge to sell the benefits of a smaller to mid-size agency to clients who have "big-agency stars in their eyes." And it's a question we've all been asked by potential clients, possibly many times during our small agency careers: "Why should I hire a smaller agency?"
Why indeed? Why should a small company or a growing mid-market firm entertain the thought of working with a small ad agency? We've put together this Second Wind Agency Powerpack to help you answer those age-old client questions, and address the value-added difference that working with a smaller agency can bring to your clients.