Client Onboarding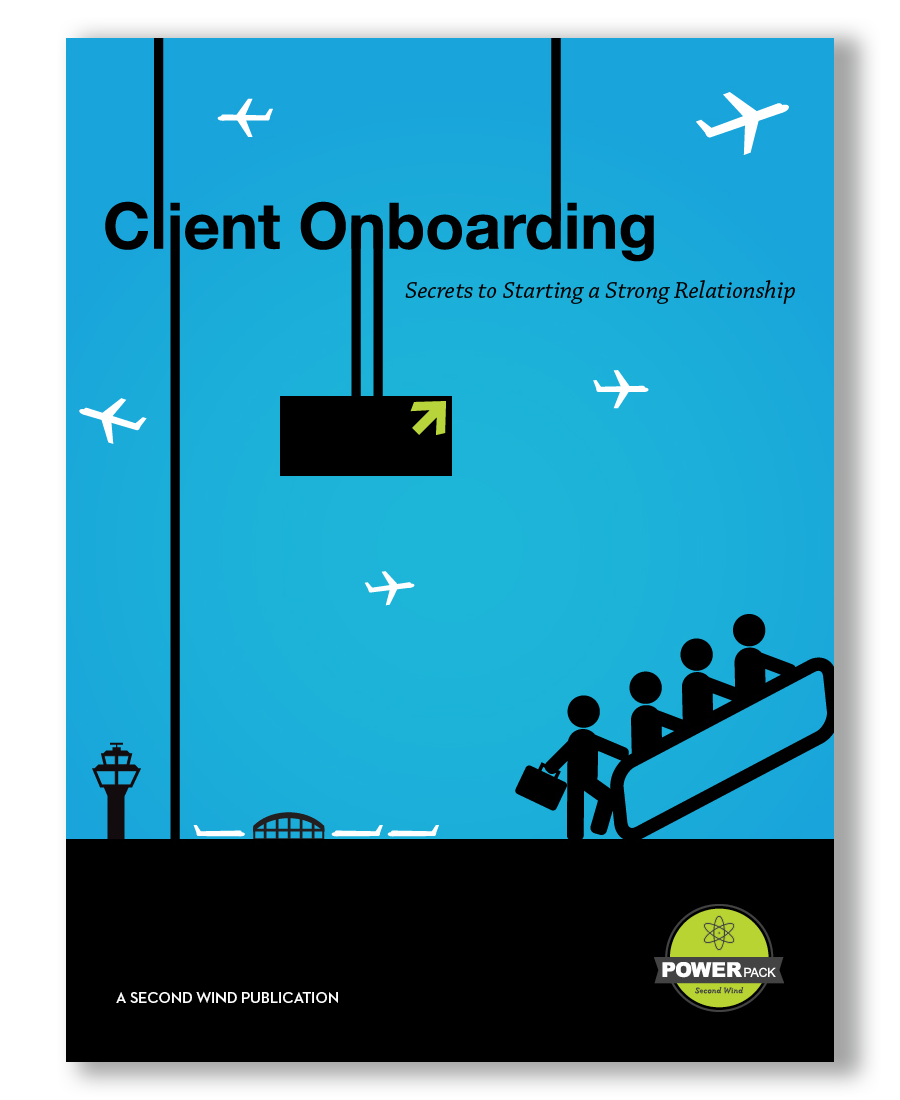 Product Details
PDF • 40 pages
Delivered via email

Price
Second Wind Members
FREE (Members must be logged in to access the POWERpacks)
Non-members
$29.99


Secrets to Starting a Strong Relationship
Advertising agencies and marketing firms work hard to attract, pitch and win new clients. It's an essential process for agency stability and growth to keep a steady stream of new clients moving in the door. But after all of the hard work of winning a new account, too many agencies falter in the first stage of the new relationship: bringing the new client on board.
This Powerpack offers best practice recommendations for client onboarding. It also discusses changing trends in agency-client agreements, and how to begin as you mean to go on—with a focus on client wants, needs and pain points.
Proper onboarding sets the tone for the rest of the relationship. How you bring a client into your agency can mean the difference between a short-term relationship, with the client cycling out in a year or so… or a long-term, much-valued partnership.