MEMBERS:
$1950 Per Person

NON-MEMBERS:
$2150 Per Person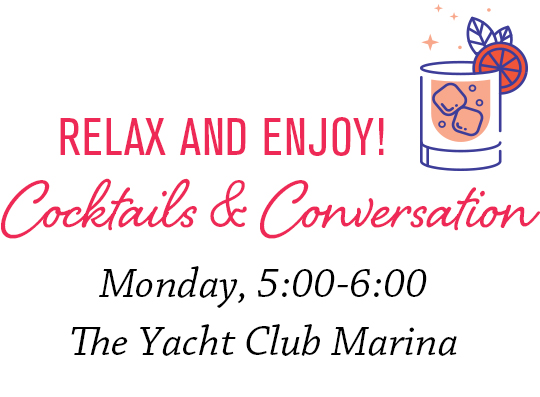 Everything begins with an idea...
Second Wind is looking forward to hosting Small Agency Idea Lab 2020 for agency principals and key managers.
To stay competitive, agency principals and key managers should regularly step back from their daily activities and evaluate their businesses. In addition to keeping up with current advertising trends and ever-changing client needs, agencies need to focus on ways to sustain and grow their own businesses. We like to think of SAIL as your opportunity to do this.
Our 2020 agenda is designed to inspire, motivate, and educate. We've identified seven key topics that will enable agencies to empower their businesses in 2020 and beyond. We hope that these valuable sessions will drive agency growth in unexpected ways; help your agency plan for the future; and help you build deeper relationships with clients and their customers. We also know how valuable learning from each other can be, so we've included plenty of networking time.
We hope you'll join us for this dynamic two-day event so you can begin turning ideas into actions.
The conference will begin each day at 8:00 with continental breakfast. We will adjourn on the first day at 4:00 and on the second day at 3:30.
New Additions to the Agenda...
Two Topically-Driven Networking Sessions

One of the most valuable aspects of attending SAIL is the ability to speak and network with other agency owners and key managers. As part of SAIL 2020, we've reserved two blocks of time specifically for this activity, and chosen two key topics allowing you to make the most of your conversations.

Day 1: What's Your Next Move?
Share with fellow attendees plans you're considering for your agency's future. Are you thinking about an internal transition, an external sale or a future acquisition? Have you started making plans? What steps have you taken?

Day 2: Finding and Keeping Top Talent
You'll be invited to share with others how you handle recruiting at your agency. How do you find the best talent? How do you onboard employees and incentivize top talent to stay? What strategies work best? What hurdles have you faced?
These topics are top of mind for many agency owners and key managers. We hope you will join us to share ideas and learn what's working at other agencies.
How to Build 'Yes We Can!' Cultures
Mona Amodeo, Ph.D. • ID Group
Operating from a perspective of negativity, scarcity, threat and blame generate cultures of "I can't," "not my problem," and disengaged attitudes and behaviors. All of these dramatically stunt growth, impede innovation and cripple engagement and performance. Mona will share how leaders can use the principles of Appreciative Inquiry to refocus and unleash positive people potential, and propel your organization to new heights of performance, engagement, and prosperity.

High Ambition: Is Your Agency Ready for the Next Big Thing?
Andrew Hemingway

• Toasted Collective
The cannabis industry is growing rapidly, with revenues projected to reach nearly $50 billion by 2027. Andrew Hemingway, founder of Toasted Collective, has been involved with cannabis marketing from the very beginning, working with brands like Curaleaf and Next1Labs. Andrew will share his insider knowledge of working with the cannabis industry so you can decide whether pursuing this vertical is right for your agency.

The Video Marketing Mandate
Red Sanders • Red Productions
There is no doubt that we are now living in a highly visual world. Video content and consumption is growing exponentially and many agree it is a critical part of our future. Think you don't have the time, resources or budget to create a video strategy for your clients? Red Sanders, of Red Productions, will convince you otherwise. Video as a means of storytelling and advertising is no longer a nice option—it's a necessity.

Recession-Proofing Your Agency
Vince Dong, CPA • Advice Software & Consulting
Recent chatter on the airwaves has led some to believe that a recession is in our not-so-distant future. Of course, no one can predict what will happen, but prudence during times like these is advisable so business owners are not caught off guard. Vince, a financial consultant with 30+ years working with advertising agencies, will review the strategies needed to survive a recession, including the importance of watching financial metrics, why new business is important, what to do if you have to downsize, how to deal with client budget cuts and much more.

Free Yourself From the New Business Grind
Zack Pawlosky • Pawlosky Ventures
Building a dynamic sales team that's less dependent on agency principals is crucial to the future success and scalability of your agency. Zack Pawlosky, a former agency owner who recently underwent a successful exit, will outline the strategies he implemented at his agency to grow and support a thriving new business development program. He'll review how to identify the right people, how to get them excited about new business, the tools needed to succeed, and appropriate compensation strategies.

More and More Digital: Trends You Don't Want to Miss
Todd Schumacher • VICI Media
Vici Media, the go-to digital partner for smaller agencies, will present the hottest trends in digital advertising, including OTT Video, Artificial Intelligence Targeting, and Location-Based Brand Research. Get an inside look at how these digital vehicles are shaping up to be the high-growth areas in 2020, and how your agency can successfully implement them for your clients.

Defending Your Agency's Value
Jennifer Mikes • Second Wind
In today's environment, the agency-client relationship is never safe. As more and more clients begin taking creative and marketing work in-house, agencies find themselves having to defend their value. This session will explore several trends challenging your seat at the table. We'll discuss what clients are looking for in their agency partners; how agencies can ensure they'll remain a part of the mix; and discuss five strategies for defending agency value so you remain vital to your clients.