The Compensation Dance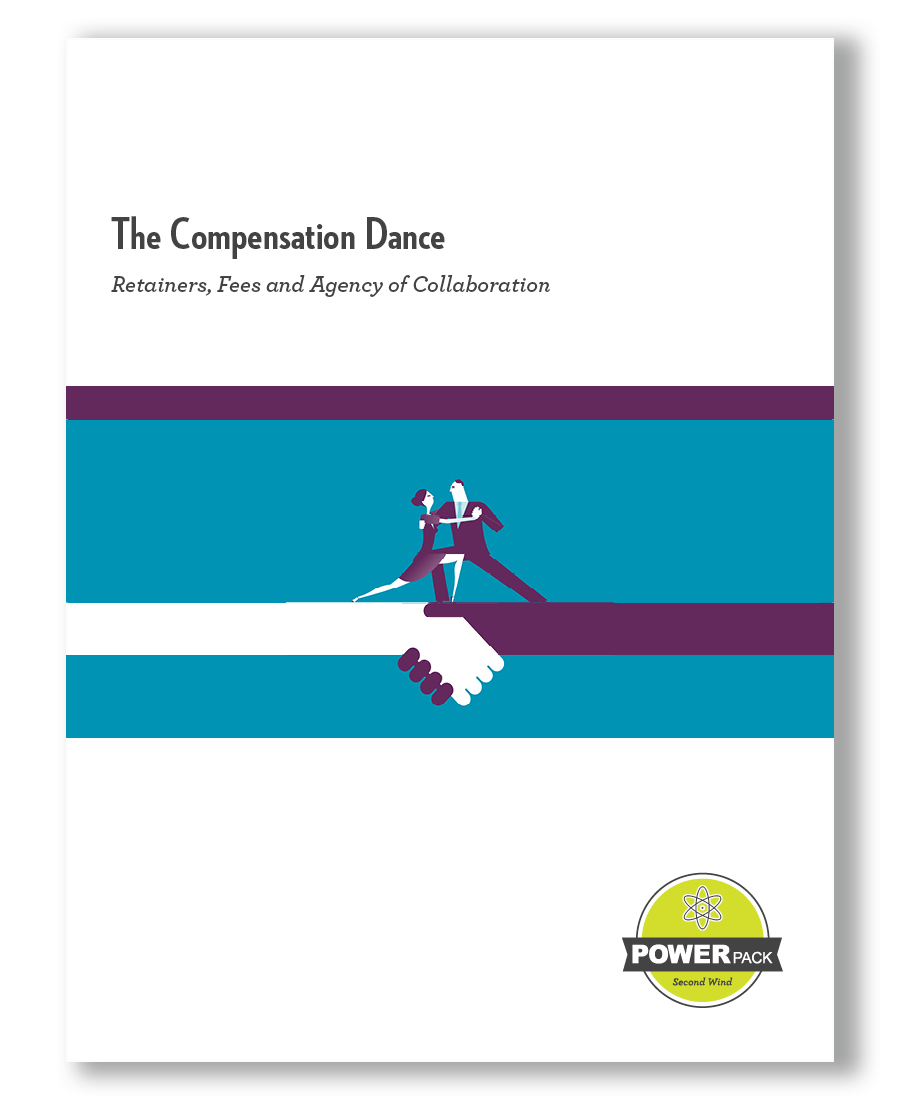 Product Details
PDF • 23 pages
Delivered via email

Price
Second Wind Members
FREE (Members must be logged in to access the POWERpacks)
Non-members
$29.99


Retainers, Fees and Agency of Collaboration
The agency business has become a fee-driven business. Much like legal and accounting firms, agencies now bill much of their time by the hour, or by the project. But there are other methods of agency compensation that offer benefits to clients, while ensuring their agencies can have some control over cash flow and some ability to project income.
We have examined agency compensation practices, and offer this white paper as an overview on how agencies can negotiate more client- and agency-friendly compensation arrangements… including a new approach, agency of collaboration, a modern take on the traditional agency-of-record status.
As you discuss compensation with clients, remember that the agency is your business, not theirs, and you have a say in how you are compensated. Be prepared with proposals that offer equitable benefits to both parties, and be very careful about working with clients who try to dictate payment terms.
It's a dangerous world… but a smart agency can survive, and even thrive, by being ready to negotiate with the big dogs.