The Culture Advantage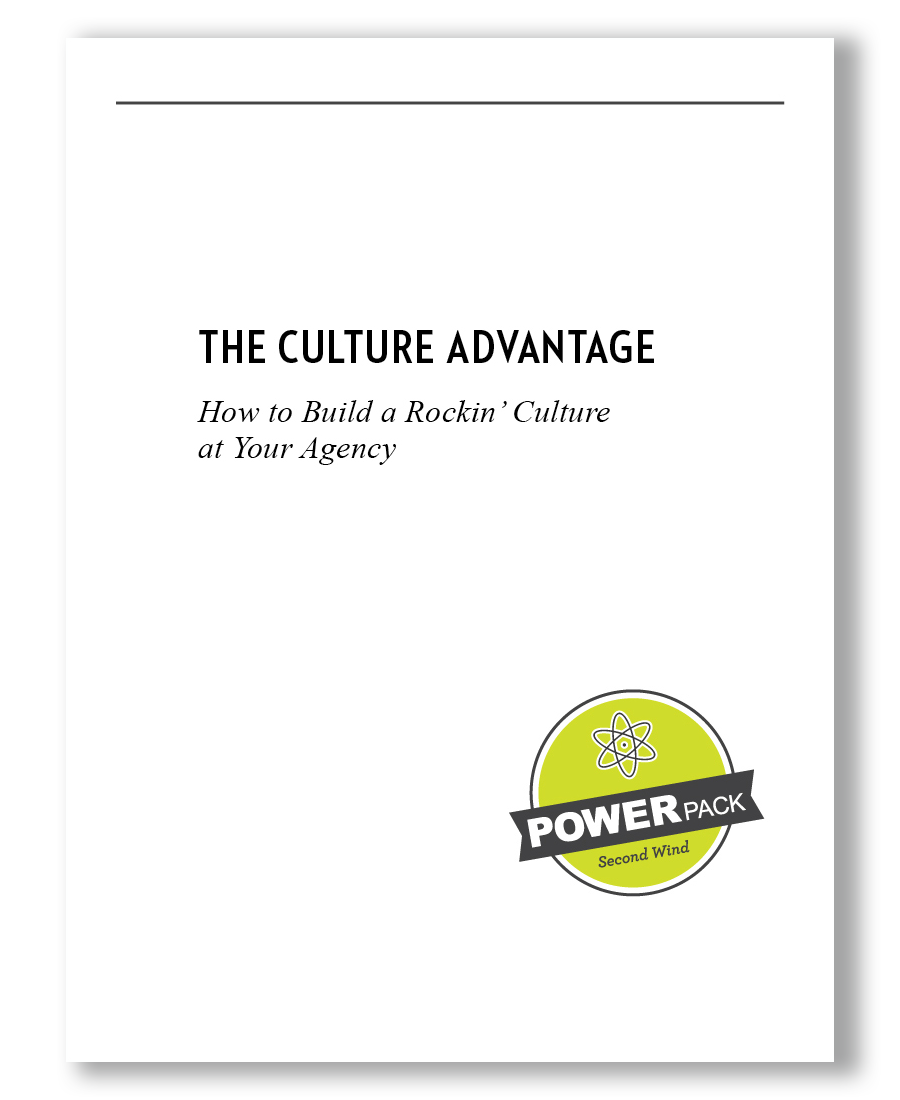 Product Details
PDF • 53 pages
Delivered via email

Price
Second Wind Members
FREE (Members must be logged in to access the POWERpacks)
Non-members
$29.99


How to Build a Rockin' Culture at Your Agency
It has always been my dream to work at an agency where the karma and the culture were great. Early in my career, I worked at an agency where the job was pretty tough. But every week, the owner hosted a Friday evening party… tamping down minor and major revolts with "party pay-off."
When I started my own agency, I felt our employees deserved more, so my partner and I did our best to keep the culture upbeat and positive. We held parties, but we also went a little further: We decorated the agency in a style that showed off our creative chops; we participated in all the awards shows; we held monthly agency meetings to talk about what was working, what we needed to work on, and how to improve; and finally, we hung work on agency walls, becoming a creative agency instead of just having a creative department.
These efforts helped us to become a better agency. Even so, employees still let us know that the days were long, the work was hard, and people did not always act their age. But culture held us together.
I think the next generation of folks coming into agencies has spurred renewed interest in agency culture. This "Millennial" generation has made it very clear that they want much more from their agency than simply a job. Most smart agency principals are now working to improve various employee-sensitive cultural factors, including décor, work shifting, socializing, financial transparency and workplace pride, to name a few.
This Second Wind Power Pack will enable you to move forward, becoming an agency that is rich in culture, employee pride and loyalty—a business ready to move into the future with renewed energy.