The New Business First Meeting Guide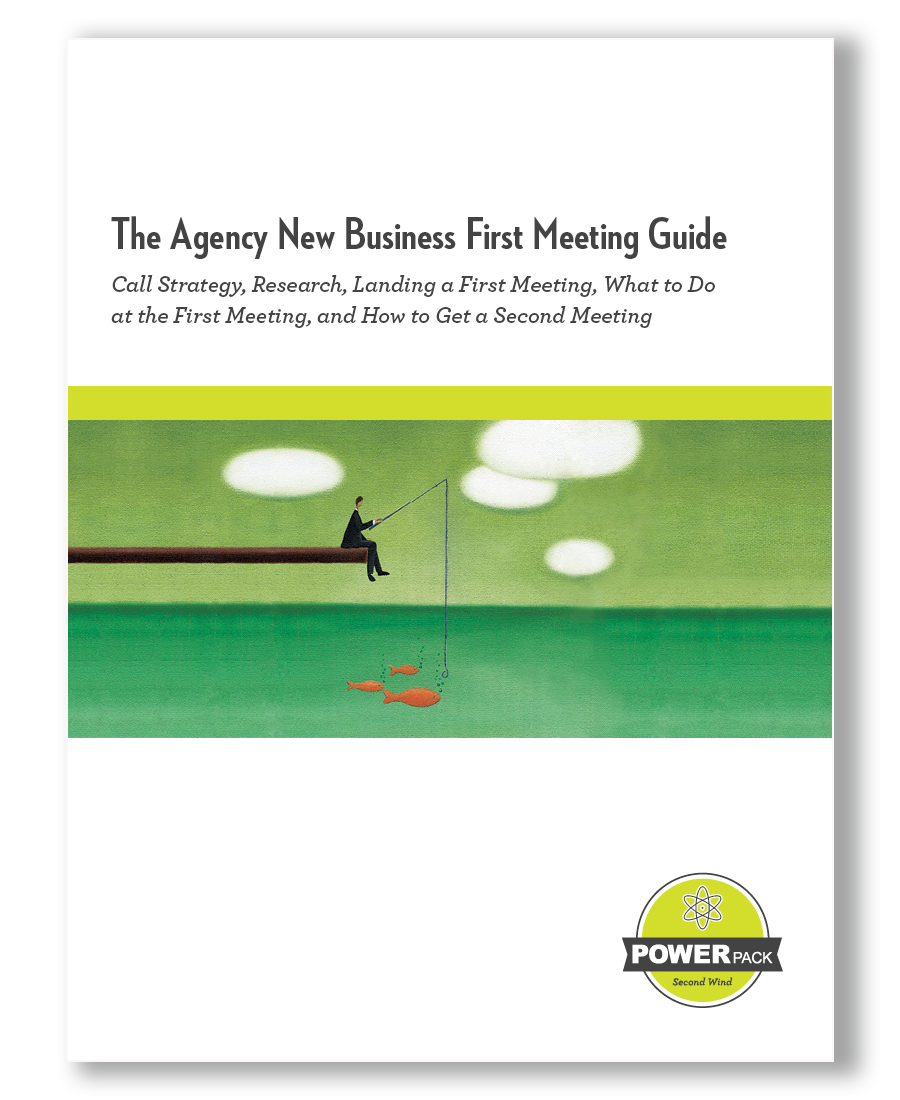 Product Details
PDF • 39 pages
Delivered via email

Price
Second Wind Members
FREE (Members must be logged in to access the POWERpacks)
Non-members
$29.99


How's Your First Meeting Win Percentage?
Once upon a time, agencies could treat new business prospecting casually. There were fewer agencies competing for area accounts; business people and agency owners often knew one another from local business groups, or by reputation; and it wasn't unusual for new clients to call an agency and invite them to pitch their business. Ah, the golden era…
Today, of course, new business prospecting is an essential business strategy. The sheer number of agencies has trebled; worse, agencies now vie for client accounts with in-house agencies, the media, interactive firms, and even their own vendors. Add to the competitive challenges the difficulty of even getting a prospect to take your call, insulated as they now are by voicemail and email. And as agencies have had to reach beyond their local regions for better account opportunities, the old style of personal networking has broken down.
Gaining a first meeting with an A-list prospect now serves as the single best chance to make a great impression on the prospect, and turn that pitch into a new client.
Today, agencies must build reputation in new ways, so prospects take note when you call. It is critical for agency people to know as much as they can about the company or brand they are pitching, and use that knowledge to land a meeting. By offering smart thinking and potential solutions, you will connect with prospects and they will immediately understand you are serious about lifting up their business. Then, your agency can focus on the end goal of the first meeting—to get a second meeting.
A steady stream of new business is critical to agency survival, and to land new clients, you must get that first, face-to-face meeting. This Power Pack is a capsule view of the best practices for winning a first meeting, then pushing forward until you land the account.
Good hunting.