The Small Agency Survival Manual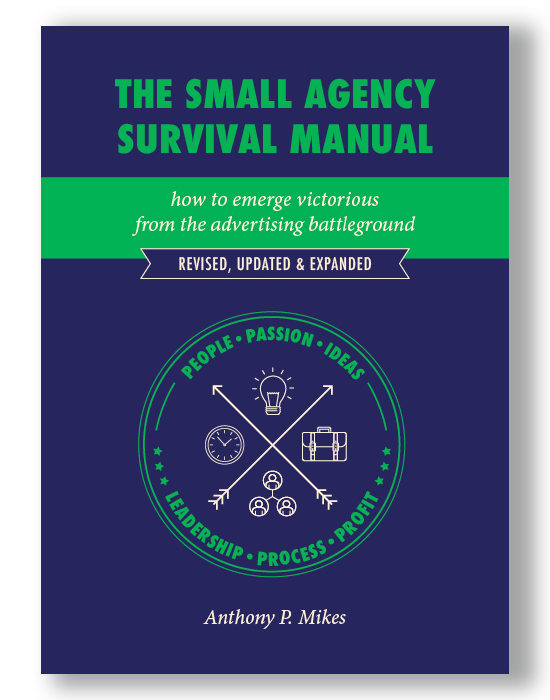 Price
Second Wind Members
$79.95
Non-members
$99.95


Running a smaller advertising agency or marketing firm today is like maneuvering on a battlefield. There are obstacles, barriers and enemies everywhere. This book breaks down the challenges for agency owners and managers, and offers a strategic guide to winning the battle.
Back in print for the first time since 2006 with all new content!
Developing and marketing your agency brand
The creative team, the method and the passion for doing great work
Recruiting, hiring, managing and retaining your agency team
Financial management best practices – planning, ratios, compensation
Workflow – the essential processes that make the work "work"
Account service, from client orientation to strategic partnership
Building a winning ad agency new business process

…and so much more!