Compiling an Employee Policies Manual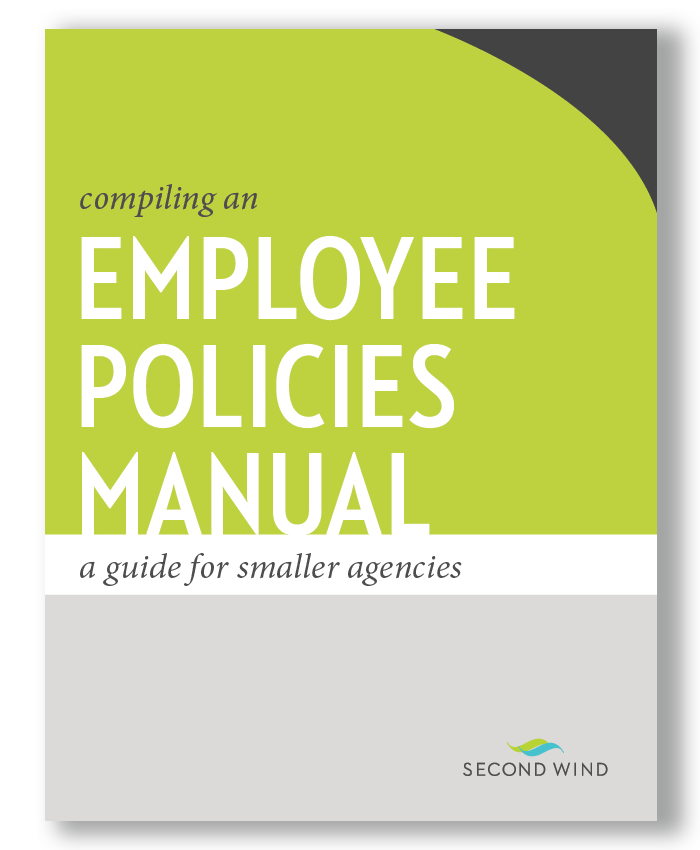 Product Details
Word Document
148 pages
*Delivered via email within
1 business day.
Price
Second Wind Members
$199
Non-members
$249

Too often, smaller advertising agencies go about their daily lives without having formal policies and procedures in place. But as you grow, a lack of appropriate policies can create risk and conflict. Second Wind has created a sample policies and procedures manual you can easily customize for your agency. Put your standards, practices and expectations in writing, so everyone is on the same page.
Constructed as a sample policy manual, this thorough document gives you the basis for customizing or updating your own agency policy manual. We cover issues from vacation time to confidentiality to where to keep the coffee mugs.
Contents Include:
Management philosophy
Chain of command
Hiring and firing
Confidentiality
Evaluation and promotion
Work hours, leaves of absence, attendance
Compensation
Benefits/health insurance
Social media usage
Travel policy
Retirement…and much more
Don't be caught off guard—put policies in place before you need them!