Believe Me: When Brands Fake Authenticity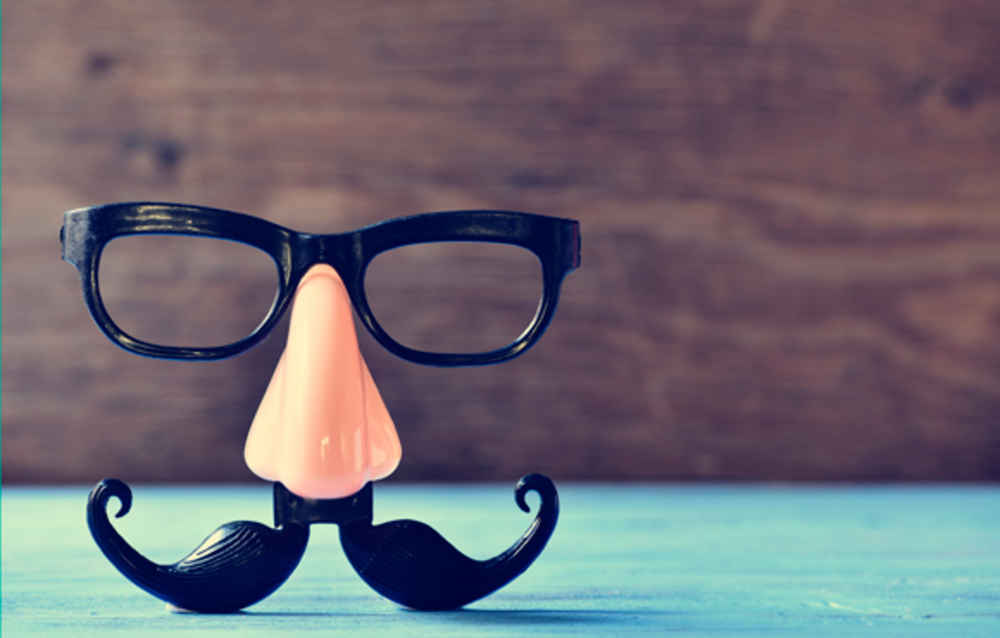 The secret of life is honesty and fair dealing. If you can fake that, you've got it made. –Groucho Marx
Sadly, Groucho's assessment of how the world works has become a widely accepted belief. People increasingly feel that brands and companies care only about profits and sales, and that claims to care about the customer, or even about delivering a quality product or service, are obviously lies. Once-dominant brands can no longer simply promote and sell as they once did, and expect people to accept their marketing as gospel truth. Brands still think they can have it both ways: to be seen as authentic and worthy of trust, claiming a position and the values aligned to that claim… but get away with not living up to either the values or the claim. The truth is, faking it is no longer an option.
Why Low Trust Is Dangerous
The enforced transparency of the always-on news cycle and hyper-critical social media makes fakery difficult to maintain, and very high-risk for brand reputation. The biggest risk is loss of customer trust. Companies have a tendency to overrate the level of trust consumers have in those companies. A Frost & Sullivan study published in CA Technologies reported that while businesses gave themselves an average trust score of 75 out of 100, U.S. consumers averaged the score at 61. Why is this important? Low-trust customers decrease overall spending at higher rates than high-trust customers, even when overall consumer spending is on the rise.
A British survey by Trinity Mirror and Ipsos Connect found that 58% of people don't trust a brand until they have seen "real-world proof" that it has kept its promises. Just over half of those surveyed said they tend to trust brands. But the survey also found that 69% of people do not trust ads; 47% distrust advertising in general; and 22% do not trust advertising at all. This concurs with the most recent Edelman Trust Barometer report that found trust in U.S. companies and brands dropped 5 points year-over-year, the largest decline by nation in the international survey.
Given how rapidly news spreads in the age of social media and online reporting, companies can quickly suffer reputational upheavals over off-the-cuff remarks by C-suite personnel, whistle-blowing by irate employees, or customers sharing negative stories about poor service. Committing the sin of "virtue-signaling"—pretending to care about an issue or cause while company actions play out in stark counterpoint—is now a high-risk proposition as well. In the end, it comes down to trust.
Trust Damage Can Become an Avalanche
One example of how hard it can be to the climb back from losing customer trust is Wells Fargo. The financial services firm has been on a recurring crisis loop since the 2016 unauthorized account scandal that drew national media attention for weeks.
Systemic problems at Wells Fargo continue to be reported, including additional account management violations; improper collection of fees on pension funds; racist mortgage lending; and pressuring clients to roll over low-cost 401(k) holdings to more expensive investment accounts. A report about a recent racist interaction with a customer at a Florida customer branch just added additional odor to the already stinking waste heap of a formerly respected bank's reputation.
All of this has unfolded even as the company runs an ad campaign aimed at restoring customer trust in the tainted institution. A Bloomberg Opinion piece waggishly suggested Wells Fargo is "putting the wagon before the horse," referencing the historic imagery of a horse-drawn Wells Fargo delivery wagon. But the company argues that the ongoing reports of additional issues illustrates that changes made following the 2016 scandal are working; issues are being reported by employees, investigated by the company, and referred to regulators for assistance in working through the problems. The fact remains that negative news coverage is running in counterpoint to the "trust us" messaging in Wells Fargo's ads.
Trust Is Transactional
You can't advertise your way out of a crisis created by a toxic internal culture. And few people will believe your advertising if you try. But if the company and brand managers can commit to the difficult task of resetting internal practices and cultural norms, there is a chance that the brand can emerge stronger.
Brands and companies err by behaving as if they dwell in a one-way communications zone—they push out messages, and while they want customers to engage, they're surprised when that engagement is often negative or hostile. In a low-trust emotional climate, customer trust is the first thing to go. Building and maintaining trust is active, not passive; when every transaction is a test of trust, brands must work continuously to improve in eight trust-building areas:
Accountability
Setting/managing expectations
Confidence in good intentions/motivations
Collaboration
Shared Values
Commitment/trustworthiness
Time/ongoing investment/lasting connections
Deeper relationships

Internal Trust Comes from The Three I's
Where cultural issues, like those at Wells Fargo, are trust-damaging, there are three other factors that weigh large in recovering brand trust:
Integrity – Ethics and honesty pay back in spades. If you never lie, you don't have to remember what you said. Leaders must model ethical behavior and ensure that employees see such behavior will be rewarded, and bad actors held accountable.
Identification – Employees aren't just tools for generating profits—they're the primary advocates for the brand's values and the first-line contacts with customers. Treat them like the integral personnel they are and they will represent the brand because they are proud to do so. They ARE the brand.
Inclusion – Customers are valuable;loyal customers are golden. Make customer service a core value and draw customers closer to the brand by striving always to satisfy and provide a quality product.

Restoring brand trust is difficult in a world where many industries are regarded with suspicion by large numbers of people. It can feel like you're Sisyphus, forced to roll a boulder up a mountain only to watch it roll back down again. If brands remember that Sisyphus was condemned to this task for being deceitful and conniving, maybe they would learn the best way to become trusted—not to be deceitful in the first place.