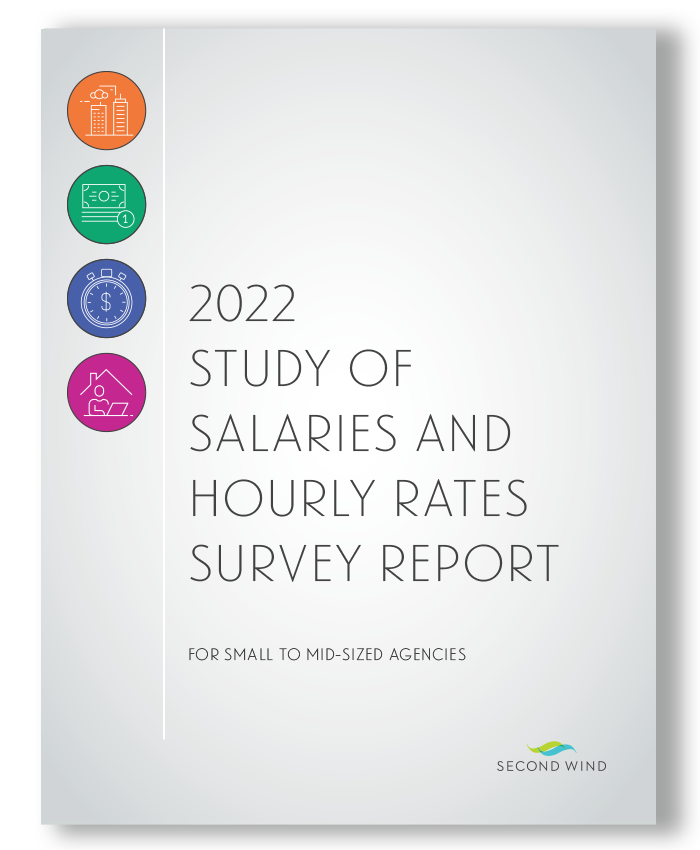 2022 Study of Salaries and Hourly Rates
Each year, Second Wind gathers salary and hourly rate data as part of a larger survey of its member agencies. This reports shares that data so you can compare your agency's practices against others of similar size and operations.

2021 Production Pricing Survey Report
Covering more than forty types of projects, this survey is useful for production, estimating and account service personnel as they deal with the daily business of preparing estimates for clients. This survey also helps you assess how competitive your price structure is as measured against other agencies similar in size and activities.